ORGAN FINDS HOME IN FELLOWSHIP HALL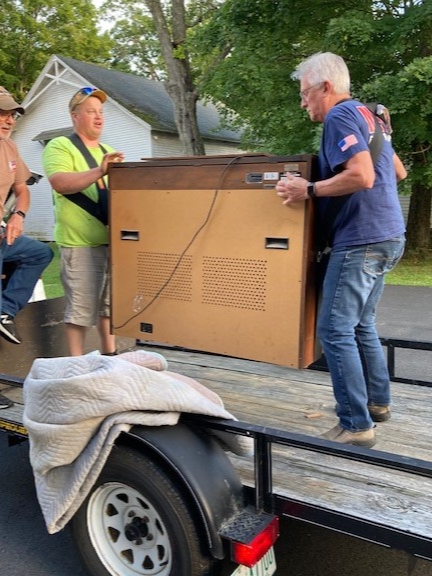 An organ donated by the family of Walter and Virginia Kostanski has found a new home in Fellowship Hall.. Many thanks to members of the MCFD for getting it there. (See more photos in the Photo Gallery).
This will be a great addition when we move to the hall for winter worshp.
Posted: to Announcements on Fri, Sep 23, 2022
Updated: Tue, Oct 25, 2022